Take Your Style To The Streets
Achieve your greatest dream ride when you get behind the wheel of the Ford Mustang and get a jump on the excitement. While there is limited information available for the 2023 model year, we urge you to look toward the future and get ready for more thrills and uncompromising power in the 2024 Mustang.
We'll keep you updated on when you can make the 2024 Ford Mustang all yours.
*Class is Sports Cars. Closed track. Drift brake is intended for track use only. It should not be used on public roads. See Owner's Manual for information on use.
Preproduction models shown with optional equipment. Available Summer 2023.
*Brembo is a trademark of Brembo S. p. A.
Preproduction models shown with optional equipment. Available Summer 2023
Your Journey Made Better
Your life deserves a mascot. The upcoming Ford Mustang is the spirit animal you need to elevate your driving lifestyle to greater heights. The rumble of the engine. The feel of the premium seating material. The elevated performance as it hugs the roads. All of this makes the Mustang a star on any roadway.
Iconic for a Reason
Few automobiles have the same following as the Ford Mustang. Since 1964, the Ford Mustang has been one of America's favorite vehicles. It's innovative, fun, thrilling, and above all-excellent to drive. Whether you're looking for style or performance, you'll get that and more in the Mustang.
A Little Something for the Tech-y in You
Drive a vehicle that gives something back that you'll love. The Ford Mustang is a constant innovator. Whether it's infotainment, safety, or driver assistance technology, this performance car delivers. Stay connected while you roam in a car designed to excite you.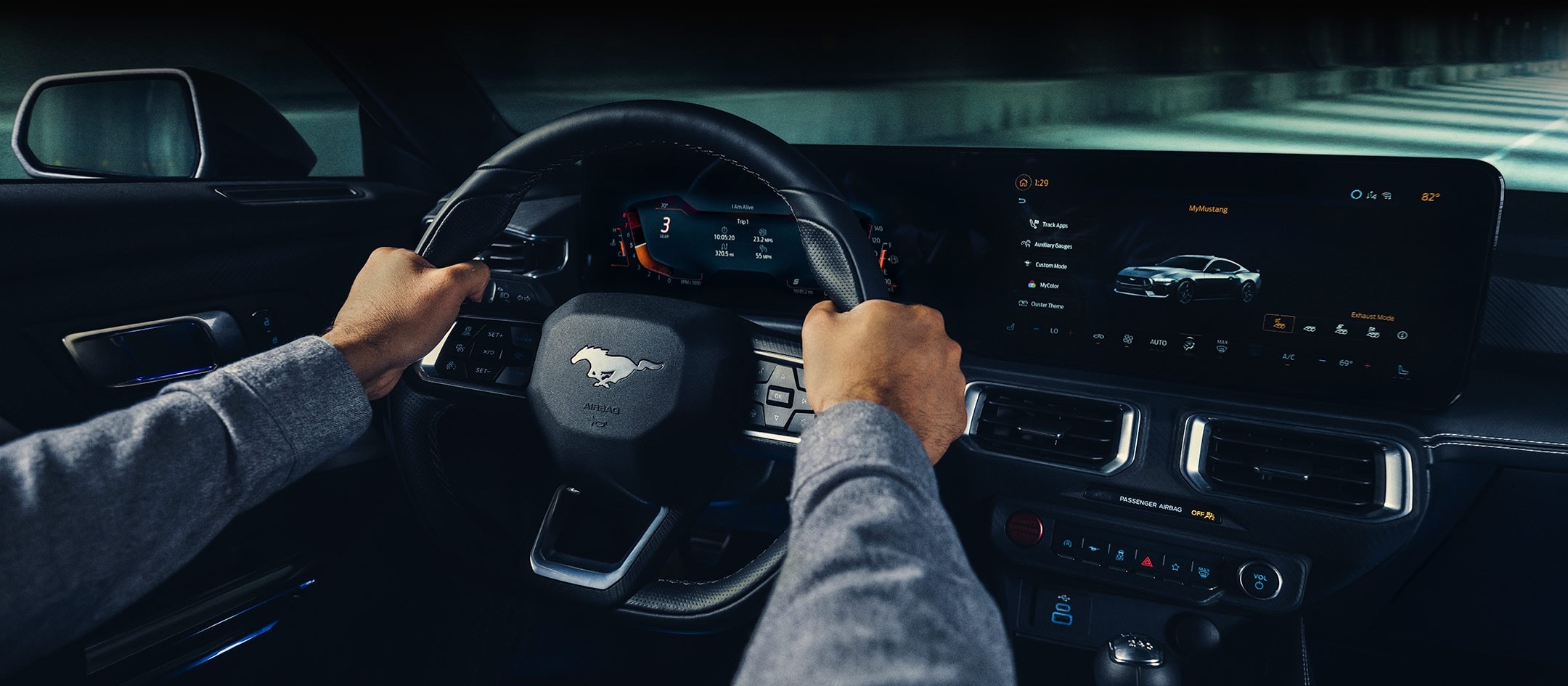 Contact Perry Ford to Learn More
Find out more about the upcoming 2024 Ford Mustang. It's never too early to start designing your dream car. You'll get the support and information you need when choosing Perry Ford. Contact us today to learn more.