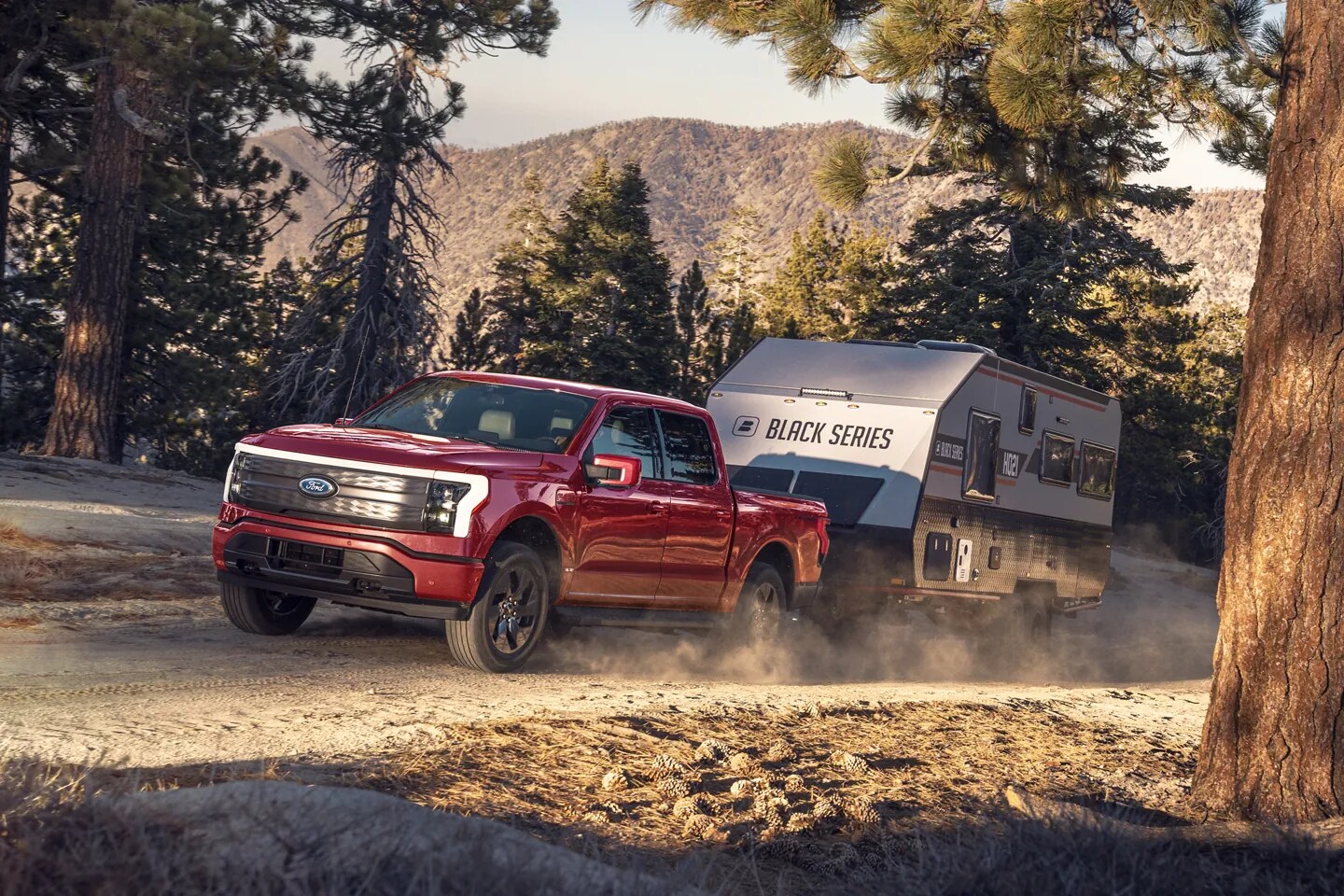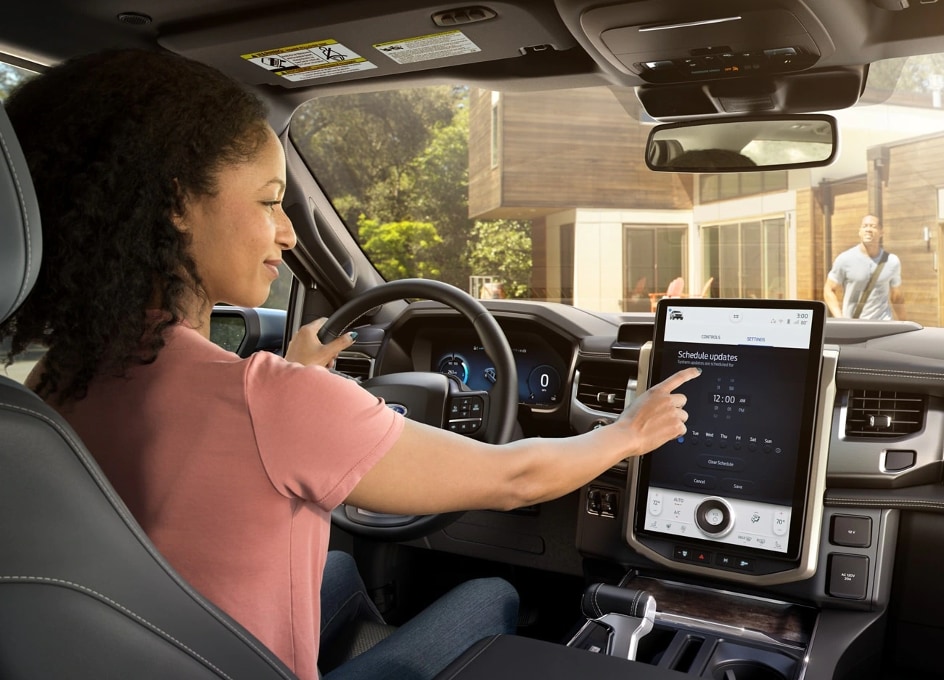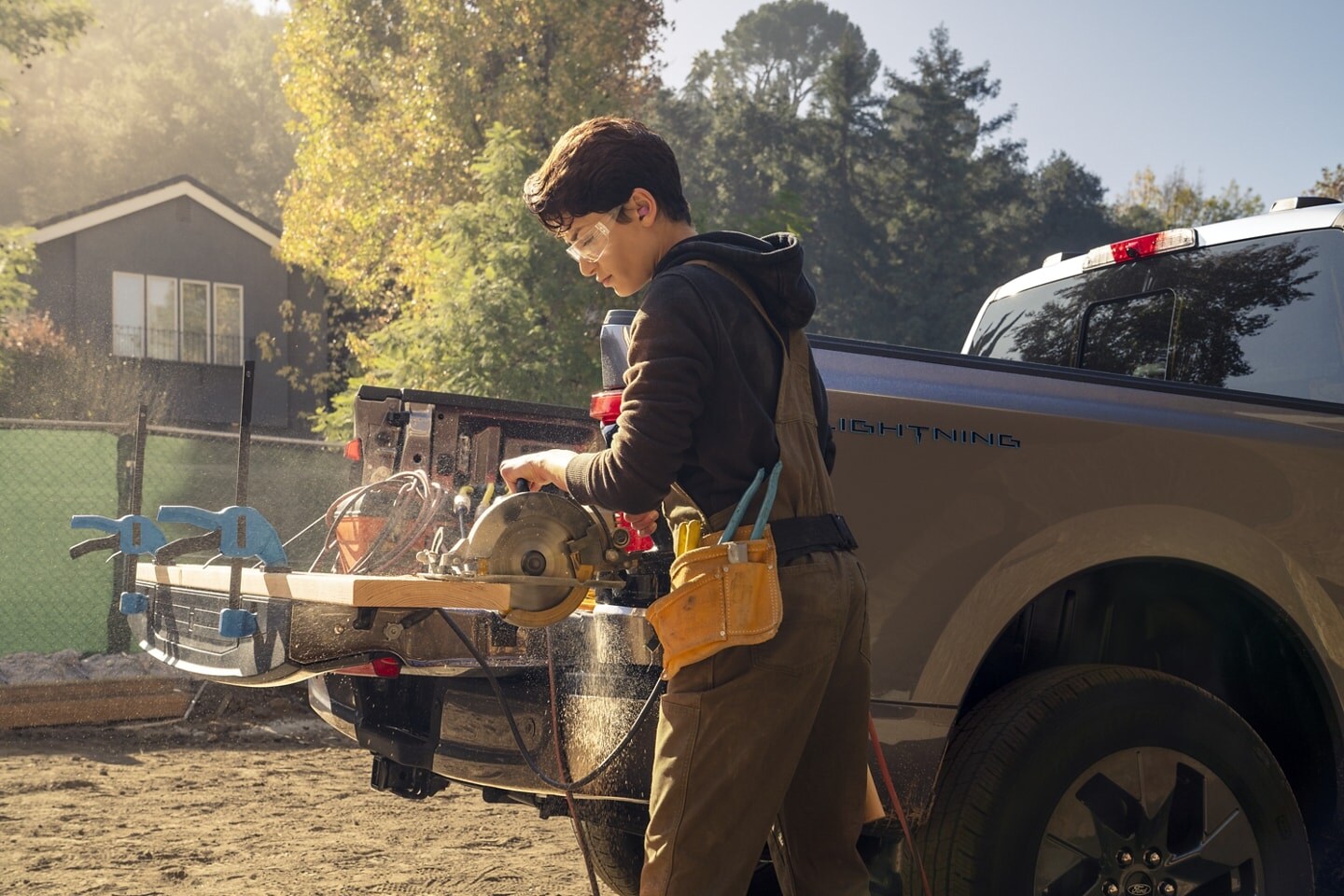 AVAILABLE 9.6 KW POWER
Be the talk of the tailgate. Pack along some conveniences camping. Plug-in a few power tools. With this much power your F-150 Lightning is up to the task.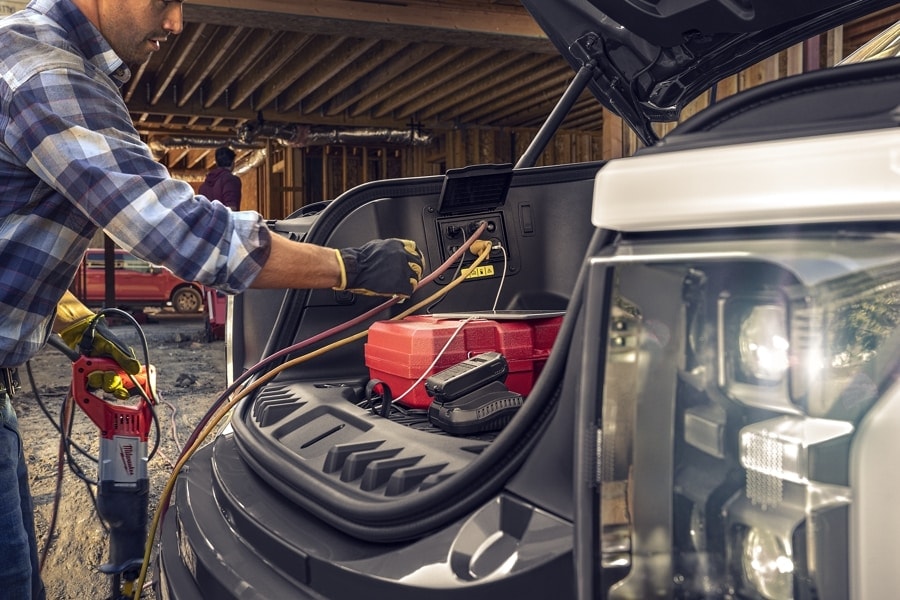 BUMPER-TO-BUMPER OF ADDED POWER
It offers 11 convenient power outlets. There are two 120 V outlets in the cab, four in the bed and four in the Mega Power Frunk, which also has a USB-C and USB-A. A 240 V outlet is available for the bed.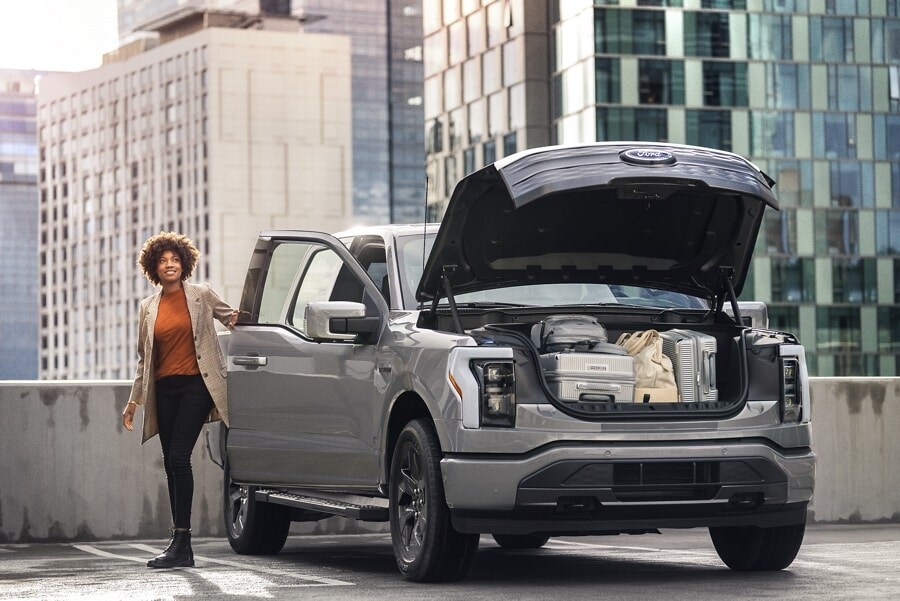 LARGEST FRONT TRUNK OF ANY ALL-ELECTRIC PICKUP
With 14.1 cubic feet of cargo space the F-150 Lightning has the largest front trunk of any all-electric pickup. And with up to 400-lbs. of payload capacity, it can carry eight 50-pound bags of concrete mix.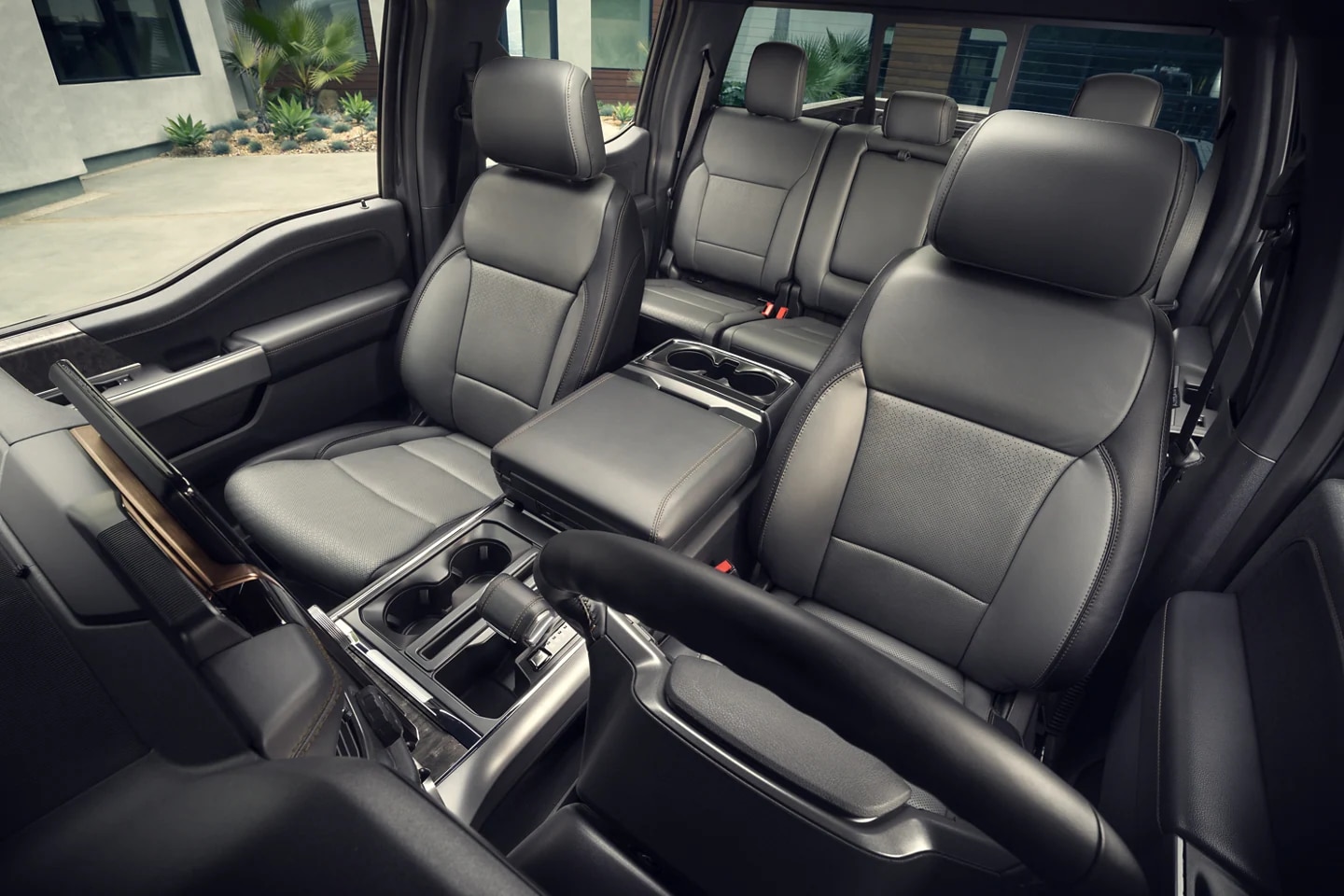 SEATS UP TO 5 PASSENGERS
Your turn to drive the ride-pool? Heading out with friends? Taking the family on a weekend adventure? No sweat. F-150 Lightning has room to seat 5 passengers comfortably.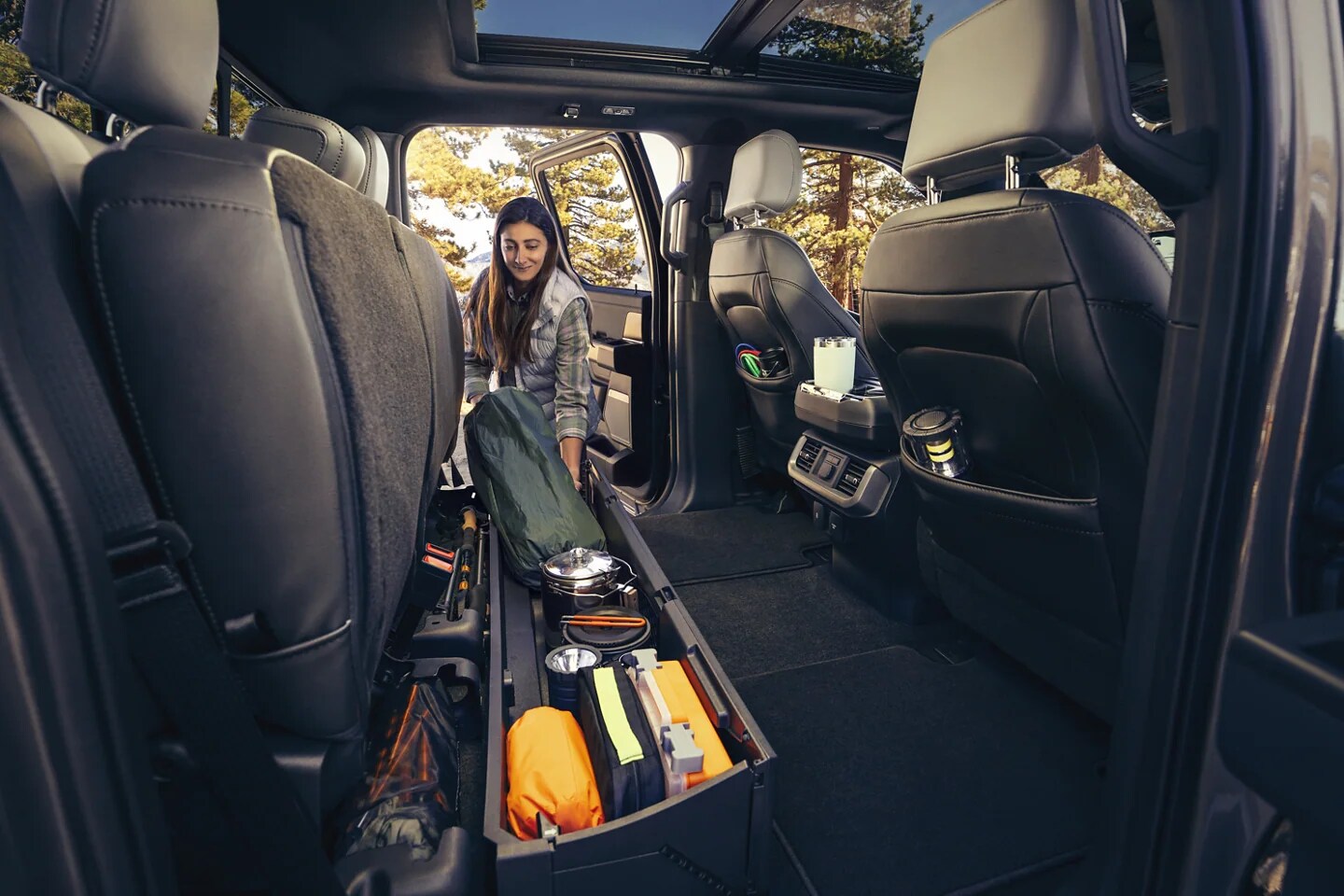 EASY ACCESS STORAGE
The rear seat flips up easily, allowing you to stow lots of gear conveniently and securely underneath. Built-in dividers keep everything organized and in place.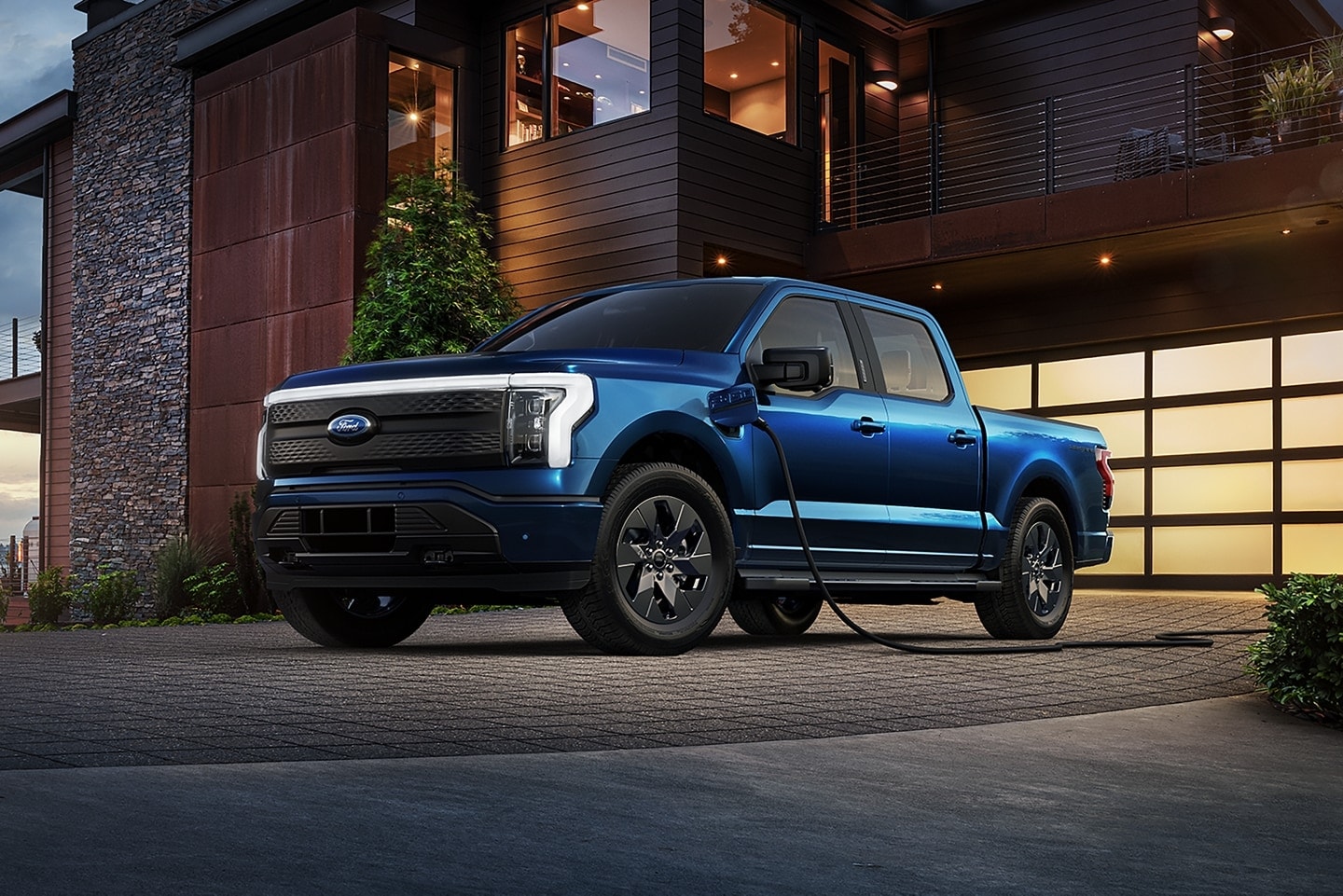 How can we help?
* Indicates a required field